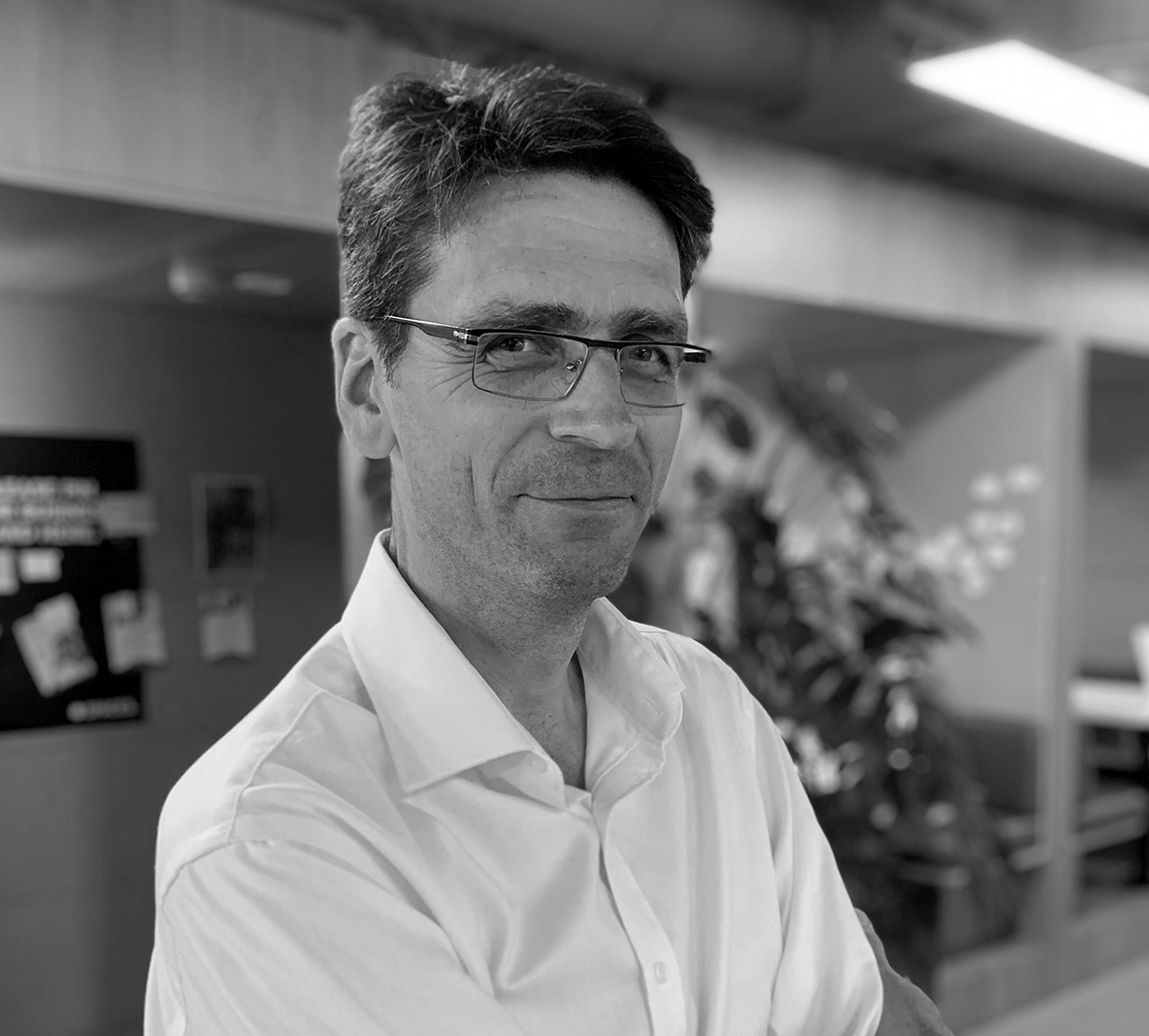 Is it still more "what you do" than "the way that you do it" when recruiting and retaining frontline advisors?
Steve Sullivan, Head of Regulatory Compliance
For lots of contact centres the recruitment and retention of frontline advisors continues to be their biggest challenge. The labour market has shifted, maybe permanently, and potential colleagues' expectations have changed. At the same time technology developments promise to revolutionise contract centres and how they operate.
Good people are hard to find and good people expect to be recruited honestly and treated properly in work. So, are your current recruitment approaches fit for purpose?
Attitude, Aptitude and Experience
Recently I came across the '3As' hiring model that Ralph Kasuba developed in the late 'noughties when recruiting technology hires. The three As are the three sets of characteristics that candidates have and Mr Kasuba suggested the priority order in which they should be assessed:
Attitude – your innate approach to work
Aptitude – your ability and willingness to adapt, learn and develop
Ability (or Experience) – what you bring to the table in terms of qualifications, technical skills and experience
The model was developed when Kasuba's team were struggling to appoint candidates for technical roles; they would pass a pre-assessment but then never get through a team interview with their prospective peers. The 3As sought to make sure that the candidates' 'fit' with the organisation and team were right before going on to assess the level and extent of their – vital – technical skills.
So, do the '3As' help us in today's contact centre world? Potentially, but perhaps not yet!
The present
Everywhere you turn nowadays you can read predictions and descriptions of the onward march of technology in the customer interaction and contact centre space. Innumerable articles – most written by Chat GPT and some with the aid of human intervention – explain that the old contact centre world of complex manual processes and work-arounds is about to disappear under the shiny onslaught of machine learning and AI.
If these articles are even partly correct then the sort of people we need to attract to work in the frontline of contact centres needs to change. However, as long as contact centre advisors are expected to the below, then Experience and Aptitude will continue to trump Attitude in attracting and selecting candidates:
Cope with multiple tools and systems (with more added all the time)
Retain a good understanding of internal and customer-facing processes 'in their heads'
Prioritise multiple demands and requirements (mandatory statements, data protection compliance, data capture goals, up or cross-sell targets, quality management criteria, etc)
The future?
As systems are integrated, real time guidance is available to advisors to help them identify and resolve issues and – crucially – the contract centre is seen as a means of identifying and fixing broken processes, then things will change. Maybe then recruiting people mostly for their empathy, enthusiasm and communication skills will become possible.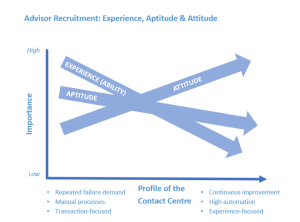 In the meantime, if we want to retain the right people to help and support our customers it will continue to be necessary to accept that "what they do" is more important than "the way that they do it".
If you'd like to discuss how well your recruitment model aligns with your present realities (and future ambitions) just drop us a line, we'd love to chat with you.
P.S. if you want to read more about the '3As' approach you can do so by clicking here.